Roll over image to zoom in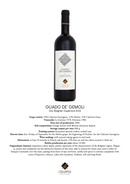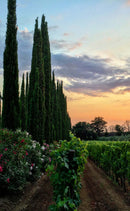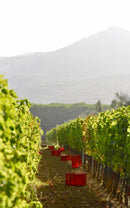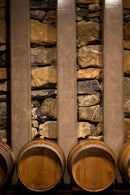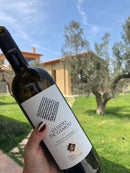 Description
Full Body, Dry (Cabernet Sauvignon, Merlot, Cabernet Franc). DOC.
Outstanding flagship wine from organic Bolgheri estate (perfect with steak).
VINTAGE NOTE: 4/5 "Excellent" WSG (Wine Scholar Guild).
TASTING NOTES: Hints of ripe red fruits, vanilla, spices and later notes of liquorice, tobacco, cedar and cinnamon. A complex wine, with power and elegance; soft and long finish.
LOCATION & QUALITY: the boutique estate of Giovanni Chiappini (run with the help of his daughter Martina) is happily situated right next door to the more famous estate of Ornellaia and benefits from the same fabulous climate, exposure, soil etc. This is a perfect example of the importance of sourcing great quality wines at a very fair price point, compared to others that arguably push up prices simply due to their branding. This is certainly a hidden gem of a wine!
WINERY NOTES:
DOC Bolgheri Superiore
Grape variety: Cabernet Sauvignon 70%, Merlot 15%, Cabernet Franc 15%
Vineyards: Le Grottine 1978, Felciaino 1986
Soil composition: average texture with alluvial calcareous deposit
Wine making: with natural raising agents in steel tank
Maturation: at least 18 months in French oak barrels, 15% first use and the others second or third use
Organoleptic features: impressive colour depth, perfect expression of the characteristics of the Bolgheri region. Elegance, power and complexity are the distinctive features of this wine, able to mature for many years and to refine its bouquet constantly over the years, passing from hints of ripe red fruits, vanilla and spices to extreme complexity with notes of liquorice, tobacco, cedar and cinnamon. Definite, soft and long finish.
NB: Limited stock - maximum two bottles per customer
Payment & Security
Your payment information is processed securely. We do not store credit card details nor have access to your credit card information.