If you like this ... try this!
Some popular wines are now SOLD OUT and most are expected back mid to late JUNE ... but don't forget we have 150+ different wines in our portfolio, so there are lots to try if you're missing your favourite bottle!
Elegant pink bubbles, made like Champagne - click

here

to read about Edi Kante's

KK ROSE

(zero dosage) or the

'MOSE ROSE

currently on promo!
Easy drinking bubbles (currently no 'charmat' method, only 'traditional') go

here

for a bottle of

'MORE

of the

AUTENTICO

blend!
Donnaluce is a special Malvasia blend, so check other whites

here

like the Frascati

EPOS

or if that runs out grab the

FILU

from Calabrian Greco vines, or the special disease-resistant vine Solaris wine called NARAN!
Cerasuolo is a classic central Italy rose from Montepulciano, so look for other roses

here

like the new

LA MERIGGIA

(same grape) or the Calabrian fruity rose from Gaglioppo grape

SAVU!
Rare grape Monica is similar in style to Pinot, so for a light red go

here

to find the new

PINOT NERO

from the Dolomites, or neighbouring Pinot MADRUZZO, or grab the classic Nebbiolo

VELUT LUNA!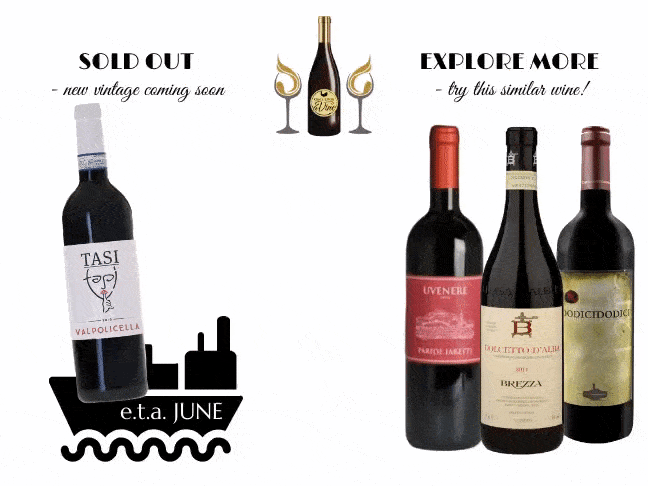 Our popular Valpolicella will be back soon but in the meantime go

here

to look for easy drinking reds like

DOLCETTO

or the Barbera

DODICI DODICI

or the new Nebbiolo blend

UVENERE ROSSO

of Gattinara!
If you're missing the Primitivo style southern reds, click

here

to grab the last Primitivo

ALCHYMIA

or try the Montepulciano

NERUBE

or the rare grape Tintilia called

SATOR!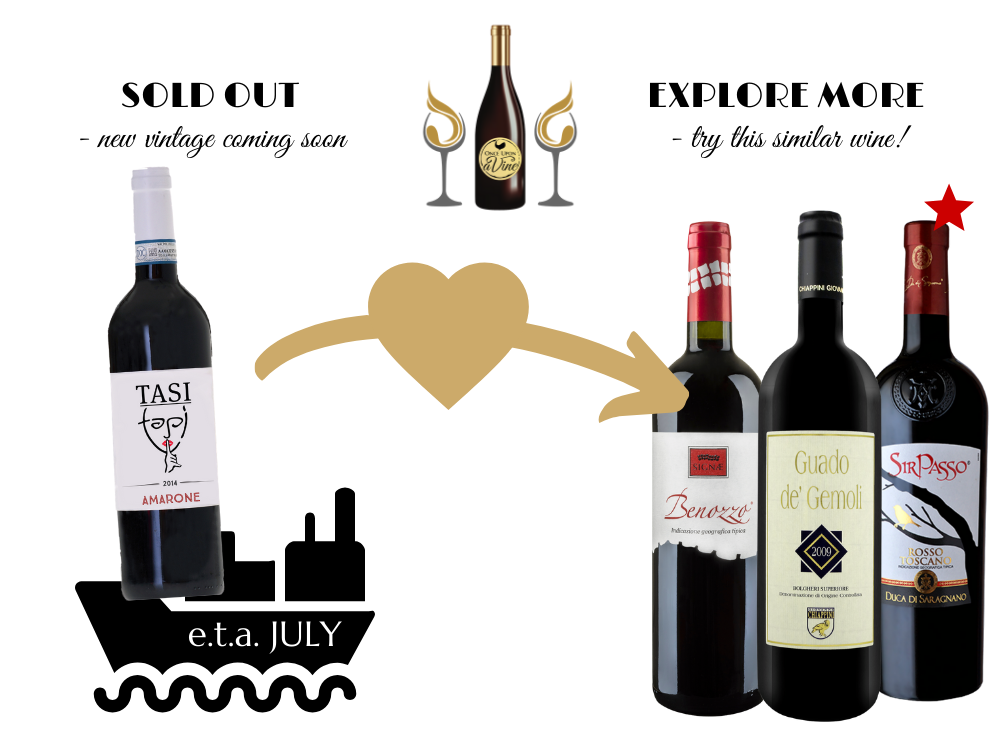 In place of a rich bold wine like Amarone click

here

for the late harvest Sagrantino

BENOZZO, the 100 pt Bordeaux-blend

GUADO DE GEMOLI

(on promo) ...

or even the

lighter

but very special part-dried Sangiovese *SIR PASSO!
For more ideas or personal recommendations please contact Laura:
laura@onceuponavine.sg
.