Roll over image to zoom in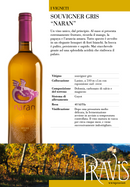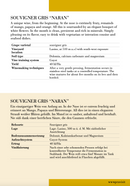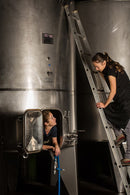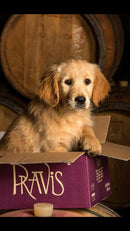 Description
Medium Body, Dry (Souvignier Gris*). Alc 13%.
TASTING NOTES: A unique and very refreshing wine - citrus notes (passionfruit and gooseberry, as it ages it's offering up some mandarin notes too) with hints of blackcurrant; overall this shows very delicate fruit notes with some floral aromas and a slightly salty minerality (wet rocks). Reminiscent of a Sauvignon Blanc (a fruity Sancerre?) or a Gruner Veltliner ... and will pair well with light dishes, oysters, shellfish, sashimi, grilled chicken, greek dishes.
* German pink-skinned crossing - parent varieties Seyval and Zahringer (previously thought to be
Cabernet Sauvignon as mother and Bronner as father) - which works well for white vinification, as seen with this Pravis wine.
GRAPE FACT: a PIWI (a German abbreviation) refers to a group of special cross-breed varieties. AKA - Eco-friendly viticulture without chemicals. "These were created by crossing European grape varieties and American fungus resistant varietals. Most of them still are known as hybrids or interspecific varietals and were first used in France from 1880 to 1935. The aim was to combine the good resistance to diseases and phylloxera of the American grape varieties with the high quality of European varietals. Unfortunately these new varietals were not able to survive on their own root. New cultures, which have been grown after 1950, are very complex, may have been created with Asian varietals and are the result of decades of crossings. They belong to the type Vitis vinifera because they are not to be distinguished taxonomically. An official examination in comparing different grape varieties has proven the high quality in wine production of Piwi varietals." For the full article click here.
* fancy having a go at the full German name? "Pilzwiderstandsfahigen Reben" :-)
Payment & Security
Your payment information is processed securely. We do not store credit card details nor have access to your credit card information.