Roll over image to zoom in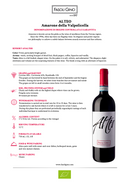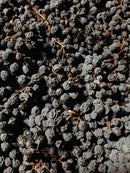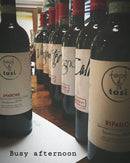 Description
Full Body, Dry (Corvinone, Corvina, Rondinella). DOCG. Alc 17.5%.
Single cru Amarone from acclaimed family estate Fasoli Gino, established in 1925 (parent winery behind Tasi).
This is an important wine* from Italy - one of the most famous styles and still very unique!
* Amarone is also known as a 'straw wine' from the straw mats traditionally used to dry the grapes (appassimento is a process of drying the grapes to reduce down to 40% of the original liquid, concentrating the flavours and sugars, which can take 100+ days of drying) - this is how the wine gets its deep, rich character! The name translates to "great bitter" because originally the wineries in the area made sweet wines from the local grape varieties, but one day a winemaker let the fermentation process finish completely (the yeasts were left to turn all the sugars to alcohol) creating this new dry wine with a comparatively bitter taste.
LEARN MORE: Follow this link to a podcast by Wine For Normal People that's useful for understanding more about the Valpolicella area (plus production methods for Amarone and Ripasso)!
Payment & Security
Your payment information is processed securely. We do not store credit card details nor have access to your credit card information.