Roll over image to zoom in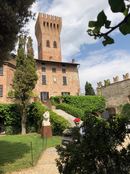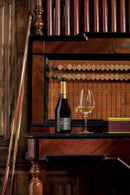 Description
Medium Body, Dry (Pinot Nero). DOCG Oltrepo' Pavese Metodo Classico. Alc 12.%.
5/5 Bibenda (Italian Sommelier Foundation). Gold medal at the International Wine Challenge. 90/99 Luca Maroni.
Champagne-style sparkling from historic estate. Fine perlage; notes of pastry and ripe fruit; very elegant; long and persistent finish.
WINERY NOTES: White sparkling Classic Method Pas Dosage (DOCG Oltrepo' Pavese Metodo Classico Pinot Nero). "From history to the palate. The ripening of the grapes guides towards a fine perlage. The elegance is deep."
NB: Limited stock - maximum four bottles per customer (until larger stock available).
Payment & Security
Your payment information is processed securely. We do not store credit card details nor have access to your credit card information.