Roll over image to zoom in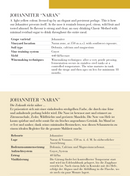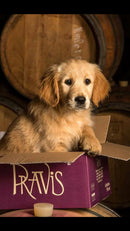 Description
Medium Body, Dry (Johanniter, a PiWi grape*). Metodo Classico Extra Brut. Alc 12.5%.
Champagne-style sparkling from a rare super-grape grown in the Dolomite mountains.
TASTING NOTES: A fresh, lightly aromatic, sweet floral nose; notes of lemon and lime skin (hint of beeswax, reminiscent of Riesling); some stone fruit on the palate; a soft yet persistent perlage; well balanced acidity; overall a very clean and refreshing drink with a sweeter nose than palate.
WINERY NOTES: "It has an inviting straw yellow color enlivened by a fine and persistent perlage. The nose is deliberately delicate, reminiscent of lemon zest, cedar, wild fruit and toasted almonds. The yeast notes are barely mentioned, for a fresh and pleasant drink. In the mouth it is tenacious and clean, thanks to its minimal sugar residue, which makes this sparkling wine the ideal bubble to accompany any meal. ... Fermentation takes place at controlled temperature, it is aged in steel until the draft period. Aged for one year in contact with the yeasts and then a few months in the bottle after disgorgement." 
*GRAPE FACT: a PIWI (a German abbreviation) refers to a group of special cross-breed varieties. AKA - Eco-friendly viticulture without chemicals. "These were created by crossing European grape varieties and American fungus resistant varietals. Most of them still are known as hybrids or interspecific varietals and were first used in France from 1880 to 1935. The aim was to combine the good resistance to diseases and phylloxera of the American grape varieties with the high quality of European varietals. Unfortunately these new varietals were not able to survive on their own root. New cultures, which have been grown after 1950, are very complex, may have been created with Asian varietals and are the result of decades of crossings. They belong to the type Vitis vinifera because they are not to be distinguished taxonomically. An official examination in comparing different grape varieties has proven the high quality in wine production of Piwi varietals." For the full article click here.
* fancy having a go at the full German name? "Pilzwiderstandsfahigen Reben" :-)
Payment & Security
Your payment information is processed securely. We do not store credit card details nor have access to your credit card information.