Roll over image to zoom in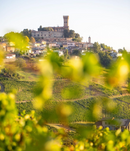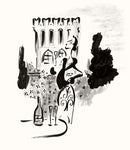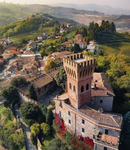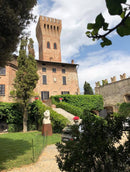 Description
Medium Body, Fruity (Pinot Nero). DOC Oltrepo Pavese Pinot Nero. Alc 13.5%.
A NEW wine from this prestigious castle estate; new to the Singapore market; and a very important grape for this specific area of west Lombardy (see wine expert's article below).
Bright colour with a warm and charming nose of roses, and wild red berries. On the palate a touch of tart fruit (cranberry, fresh cherries) and a long finish. Will be fascinating to enjoy this wine as it ages in bottle and develops tertiary notes. The challenge will be waiting as it drinks so beautifully now! ;-)
MEET THE WINERY: Click here to read more background on this family-run estate.
Finally, an excerpt from an article by Walter Speller for JancisRobinson.com, written in summer 2021, says "I have rarely come across an interesting sparkling wine from [Lombardy's Oltrepò Pavese area] ... and when I did I filed the experience under 'exception proving the rule'. Therefore I was quite thrown off balance when I tasted the metodo classico wines from Castello di Cigognola ... Owned by Moratti, a family of entrepreneurs, the team at the property have set themselves the lofty goal of challenging not Franciacorta but Champagne. Their secret weapon is north-facing, mature vineyards of Pinot Noir at elevations of at least 350 m (1,150 ft). Fully ripe grapes are what they are after, something which Oltrepò Pavese routinely delivers year after year, making adding sugar at any stage of the winemaking process unnecessary. The Morattis have taken on board star oenologist Federico Staderini, who among others is responsible for the Poggio di Sotto Brunellos that are extremely elegant even though they are grown in one of Montalcino's warmer areas. And that seems to be the Staderini signature: Oltrepò Pavese can be very warm, but the first releases of Castello di Cigognola do not reflect this in the least. What they show, dare I say it, is that Oltrepò Pavese can be a very good place to produce top Pinot Noirs and not just in sparkling form."
Payment & Security
Your payment information is processed securely. We do not store credit card details nor have access to your credit card information.