Roll over image to zoom in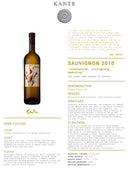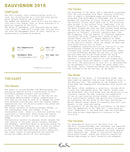 Description
Medium Body, Dry (Sauvignon). Alc 11.5%.
Elegant interpretation of a classic white grape, aged to perfection, by Friuli's poet-painter-winemaker.
Sauvignon Selezione:
- Grapes are carefully selected in the vineyards for this particular bottling
- Vineyards planted at over 800 feet above sea level
- Aged for 12 months in old barrels
- Then aged for 4 years in stainless steel tank
- Bottle unfiltered
- Aged in bottle for 6 months
A NOTE ON THE WINERY:
- At the Kante vineyards the grapes are harvested by hand.
- In the cellar, wines are neither fined nor filtered and no new oak is used (barrels are up to 18 years old). This is Edi's style and philosophy of winemaking.
Payment & Security
Your payment information is processed securely. We do not store credit card details nor have access to your credit card information.